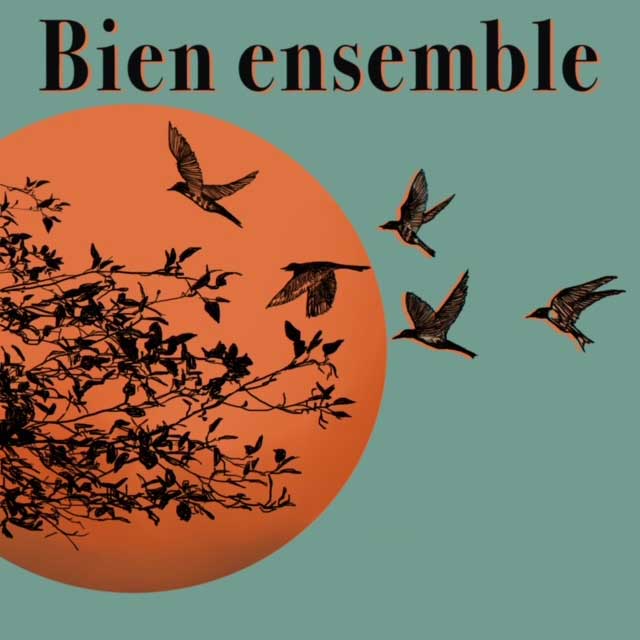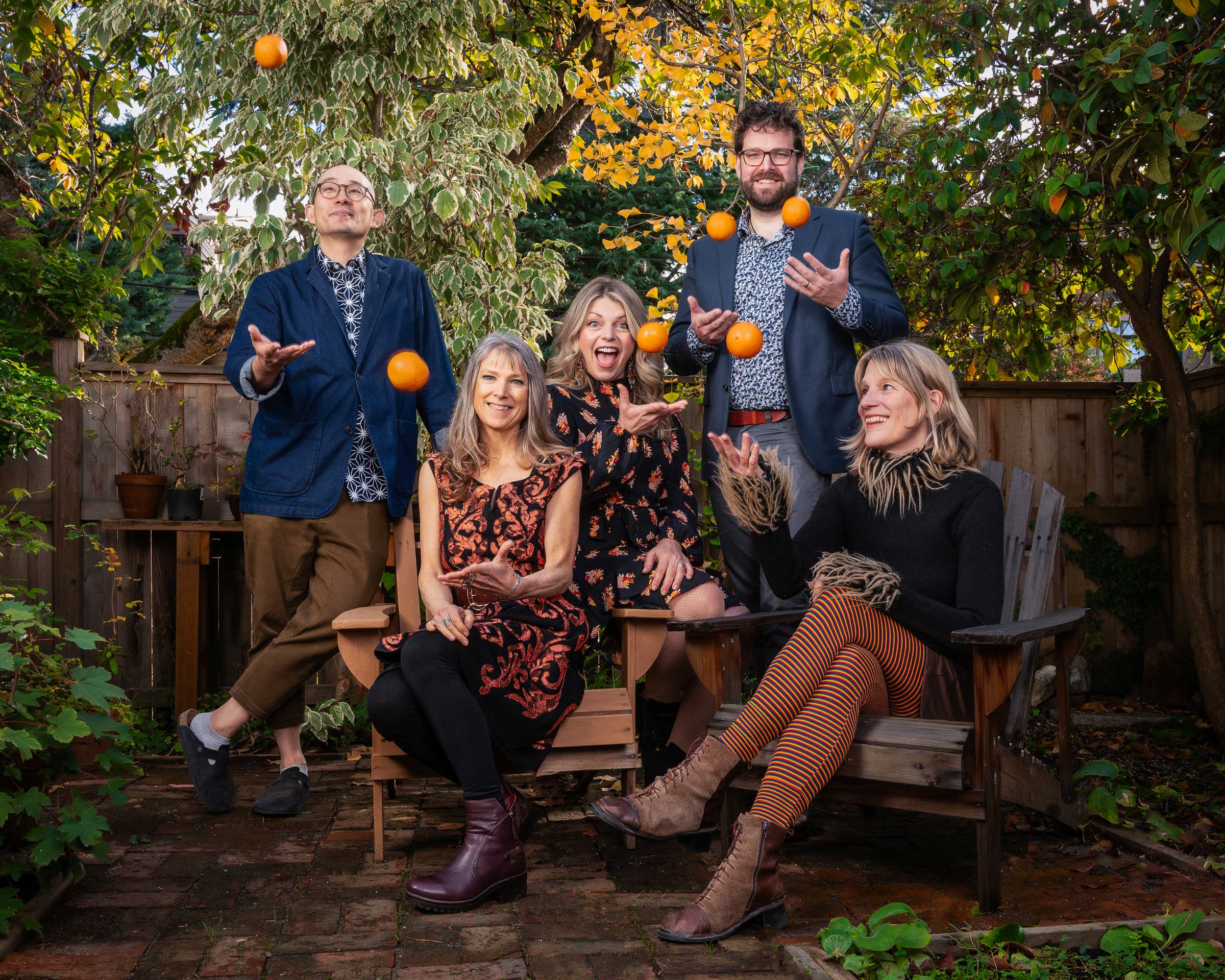 This bilingual (French/English) Vancouver quintet draws on Jazz, Brazilian Sambas, French 60ies pop and Cabaret music to concoct its own unique sound: gorgeous melodies, quirky lyrics, incredible groove and sky-high improvisations.
With three critically acclaimed Cds and festival appearances all over Canada (including the Vancouver and Montreal Jazz Festivals), they have become CBC favourites, selected first as the subject of a one-hour long documentary and more recently as one of four Western bands featured on television, radio and the web, in the popular "Mai de la chanson d'ici". In September 2011 they also appeared on the French CBC show "Bien au show", for their final episode. In 2012, Mimosa collaborated for the first time with dancers and a projectionist for a unique performance at the Sechelt Arts Festival. Recently, Mimosa toured the Okanagan with a brand new repertoire of originals and interesting arrangements of standards. They have performed at many festivals, including the Harmony Arts Festival, the Gibsons Jazz Festival, the Pender Harbour Jazz Festival, the Fort Langley Jazz Festival, Festijazz Rimouski,  Festival du Voyageur, Winterruption, the Montreal and Vancouver Jazz Festival (many times) and numerous others.
Mimosa's music is composed predominantly by pianist Anna Lumiere, with contributions from and collaborations with other band members. Some of their compositions have been used in film and television (Rise of the Gargoyles, Mange ta ville, etc). Lumiere also received a IMA composition award for Hotel des peines perdues and some of her songs have been rearranged for choir (Echos du Pacifique).
Currently the band is putting final touches on their 4th album, "Bien ensemble" on the label Cellar Music (Cory Weeds, Vancouver), with a spring 2024 release.  French CBC has also done a 20 year retrospective in the form of a short documentary about the band, to be released in the near future.
The band is made up of Rebecca Shoichet, vocals, Anna Lumiere (piano and accordion), Karen Graves (sax, flute and vocals), Conrad Good (bass) and Bernie Arai (drums). Although every member of Mimosa is also active on the Canadian music scene in many other groups, the band is celebrating its 25th year anniversary in 2024 and has developed a unique performance that will take you on an unforgettable journey into time and sound.
For bookings contact:
Anna Lumiere
annalumiere at gmail dot com
+1 778-927-0972
"It's nearly impossible not to be charmed by the Parisian lounge-y delights of this Vancouver quintet"